Home

/

Articles

/

How to Employ Overseas Workers in Bulgaria
How to Employ Overseas Workers in Bulgaria
Bulgarian immigration law has a comprehensive system for determining who may be eligible to work in Bulgaria. This article presents the most common routes through which third-country nationals can gain the right to work in Bulgaria. First, we discuss the tangible benefits of hiring foreign workers. Then, we turn to the various types of requirements for third-country staff, as well as the different classifications for different foreign employees. Finally, we explore the basis of employment agreements for a foreign worker.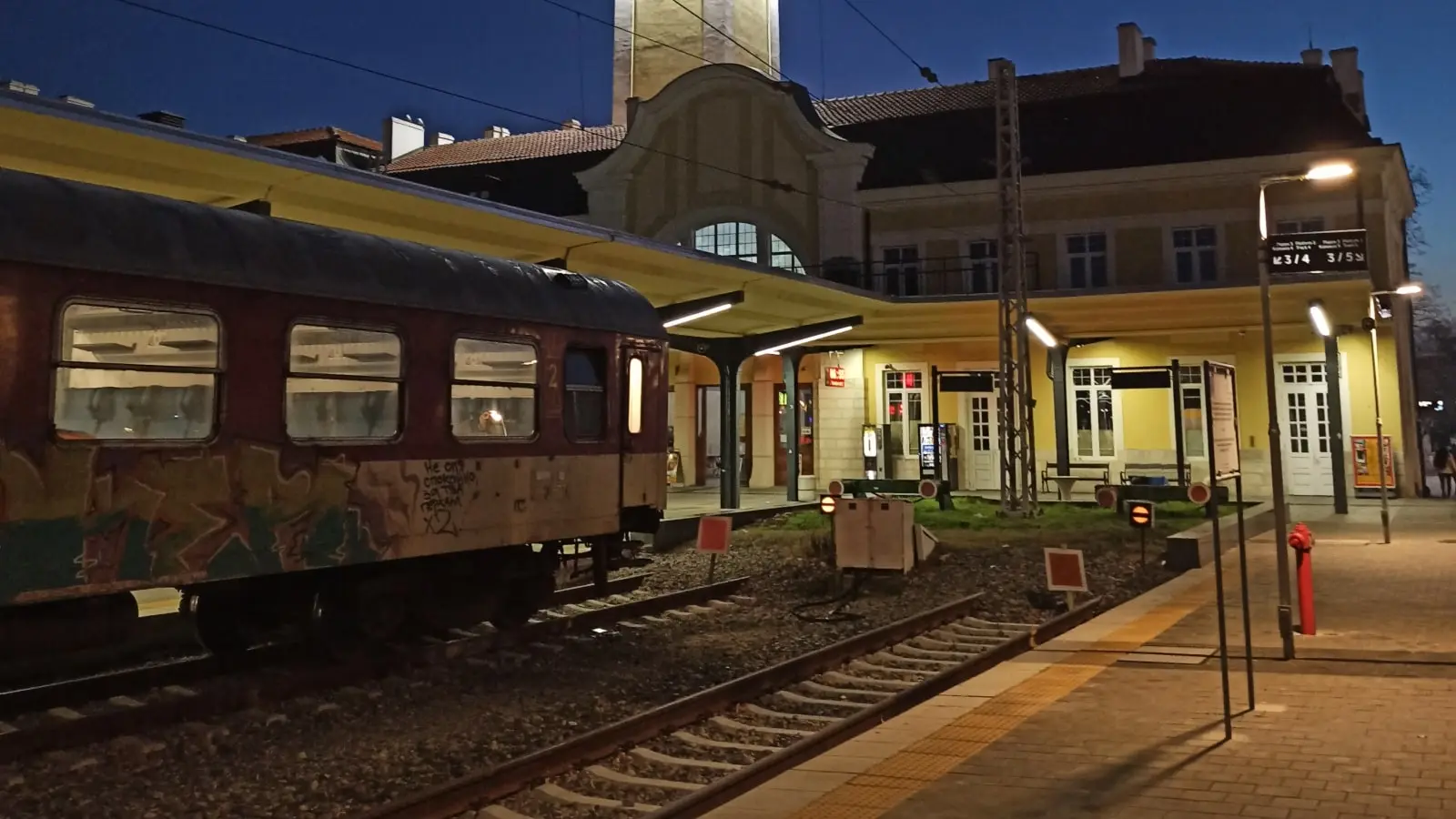 The benefits of hiring foreign staff
If you spot an opportunity that's too good to miss and requires international talent, your competitors probably do, too. It's a race. Who can employ that person or team the fastest? If it's not you, you may be stuck where you are. Or even worse, fall behind.
There are quite a few obvious benefits you can get by abandoning old-fashioned business structures and choosing to manage a diverse workforce. Workforce diversity refers to the personality characteristics employees have that make them unique. One of the key benefits you'll get by employing overseas workers to help you run your business is that your hunt for top talent no longer needs to be bound by the Bulgarian borders. Your potential talent pool can span from all over the world, and targeting that pool of people has never been easier. Here are some essential core benefits provided by workforce diversity:
Cognitive - people have different types of thought in recognizing patterns and identifying solutions for those patterns.
Lifestyle - employees have various lifestyles outside of work that have a significant impact on their career progression.
Brand and reputation - some companies are more inclusive in their recruiting practices and managing diverse team structures, which often attracts more diverse suppliers, clients and employees.
Recruiting foreign workers and stressing out over labour laws and immigration rules
The employment of foreigners in Bulgaria is regulated by the Law on Labour Migration and Labour Mobility. The work permit is issued by the Migration Directorate (which is part of the Ministry of the Interior).
Bulgarian immigration and employment laws determine who can enter Bulgaria, who can stay, and what type of employment they can undertake while they are here. This body of law is vast, disparate and subject to frequent change. In addition to the legislation, the complexity of employment of foreign nationals in Bulgaria is further compounded by the type of employment that will be held, which means that different rules and procedures for access to the labour market may apply. The net effect is that it has become increasingly difficult for employers to understand the rules and their options, and to navigate the Migration Directorate system of procedures. And yet, rather than offering Bulgarian business a framework in which to access much-needed talent for wider economic benefit, the Bulgarian immigration rules in their present form fail in many ways to enable Bulgarian employers to meet recruitment and talent needs.
That being said, just because there are so many obvious benefits doesn't mean there aren't some specific issues that you'll need to consider. Employing workers from overseas is a great idea for many companies, and it could be also right for you. But before you start off looking for new workers, you should know that there are a few good practises you should follow.
Who has the right to work in Bulgaria?
The type of documents a foreign worker requires depends on the purpose or type of employment the worker seeks to perform while in Bulgaria. Each worker category is unique with its own qualifications, limitations, and specifications.
The applicant is considered eligible to work in Bulgaria if they are a Bulgarian citizen, a person with settled status in Bulgaria, such as long-term or permanent residence, or if they have valid immigration status which allows them to carry out the work in question, such as the ones listed below:
Single Residence and Work Permit - This type of permit is issued to third-country nationals who will be employed by a Bulgarian employer. Prior to applying for a permit, the employer needs to have conducted a preliminary labour market study/market research/, proving in a clear way that the national labour market does not offer trained local people, as well as to present evidence that it has actively sought staff in previous period (not less than 15 days and not more than 3 months), immediately before the submission of the application. The permit is granted for a period of up to 1 year, with the option of extending it for another 12 months, when there are grounds for its initial granting and there is no interruption in employment, the total duration may not exceed three years. It is important to note that the total number of third-country nationals employed in the previous 12 months in the local employer's enterprise should not exceed 20% of the number of Bulgarian citizens employed, but for small and medium-sized companies - 35%.
Seasonal employment from 90 days to 9 months - This type of permit is issued to third-country nationals who apply for a residence permit for seasonal work with a Bulgarian employer from 90 days to 9 months within a calendar year. Access to the labour market is allowed for holding positions in accordance with the List of Economic Sectors, including activities the implementation of which depends on the change of seasons, which includes two sectors: agriculture, forestry and fisheries, hotels and restaurants. Employers should be aware that they are obliged to cover at their own expense the transport costs from the place of origin of the seasonal worker to his place of work in the Republic of Bulgaria and vice versa, as well as the costs of compulsory health insurance and insurance of the seasonal worker.
EU Blue Card - This procedure is suitable for highly qualified third-country nationals employed by a Bulgarian employer to exercise highly qualified employment. It should be noted that access to the labour market is allowed for positions for which Bulgarian citizenship is not required by law, as the foreigner must have and prove the necessary competence for the job, and the employer should provide a gross salary 1.5 times higher than the average salary in the Republic of Bulgaria. The permit is granted for the term of the employment contract with the foreigner, which must not be shorter than 12 months, and the maximum term is 4 years.
Intra-corporate transfer of employees - This permit is issued to third-country nationals who apply for a residence permit for the purpose of an intra-corporate transfer. This procedure requires the sending and receiving companies to belong to the same company or group of companies. It is necessary for the employee to have 12 months of work experience in the sending company without interruption immediately before the date of submission of the application for a work permit. The applicant must have the necessary professional experience and qualifications and continue to work for the sending company established in the third country after the transfer period.
Work permit for employee on business trip - This type of permit is issued to a worker, a third-country national, who within a certain period works in Bulgaria, with an employer whose registered office is located in another EU Member State or a third country. A contract for the provision of labour should be concluded between the foreign employer and the Bulgarian one. Here it is important to know that the payment of wages and coverage of the costs of social security and health insurance of business travellers are borne entirely by the foreign employer. The term of the permit is up to one year, and can be extended exceptionally up to 12 months, if the activity requires exceeding the originally announced duration.
Permit for freelance activities - This document is issued by the Executive Director of the Employment Agency at the request of a third country national. This type of permit is only issued to third-country professionals who wish to pursue a freelance activity in Bulgaria. The freelance work permit on the basis of which the foreign national gains access to the Bulgarian labour market is later used in the application for long-term residence permit. "Freelance activity" can be defined as any economic activity carried out in a personal capacity, without a commitment to any particular employer long-term. While freelancers in Bulgaria do take on contract work for organisations and companies, they are ultimately self-employed.
Legislative rules, employment laws and regulations you will want to consider before contracting foreign workers
An important aspect that should be under consideration is that you'll want to create a clear, written employment agreement with any prospective overseas worker. In some cases, a major appeal of recruiting a foreign worker could be that as an employer your responsibilities to that employee will be slashed in terms of health and safety obligations. A good example of this is that the overseas worker will be covered by their mandatory health insurance and no additional monthly healthcare contributions (which is around 8% of their monthly salary) need to be paid/deducted from their pay. Yet just because you are not legally bound to offer third-country workers the same conditions you would offer an existing Bulgarian native employee does not mean you can afford to shun a basic employment contract.
By drafting a contract for your third-country staff, you'll be able to set out clear rules and expectations for your new working relationship with a foreign employee. This could be largely adapted from any existing employee handbook you may already have, or it could take the form of a simple checklist you expect your foreign staff to closely follow in terms of business ethics, values and morals. This will assist to manage staff's expectations, and confirm in writing what you are expecting to see from your workers in terms of reliability.
You've just got to bear in mind the divergence surrounding employment laws and immigration rules in Bulgaria. To do this, and when in doubt, you should play it safe and seek advice from a Bulgarian concerning foreign employment laws and immigration rules your company must observe.